WHAT WILL I DO AS A "SPATIAL DATA INFRASTRUCTURE SW ENGINEER" AT PLANETEK HELLAS?
The continuously expanding activities of Planetek Hellas have created job opportunity for a new Spatial Data Infrastructure Software Engineer in our team. The new colleague will be involved in the software development activities, working on the design and implementation of Planetek Hellas' applications and solutions in the field of space research and integrated systems for the management, analysis and sharing of land-related information.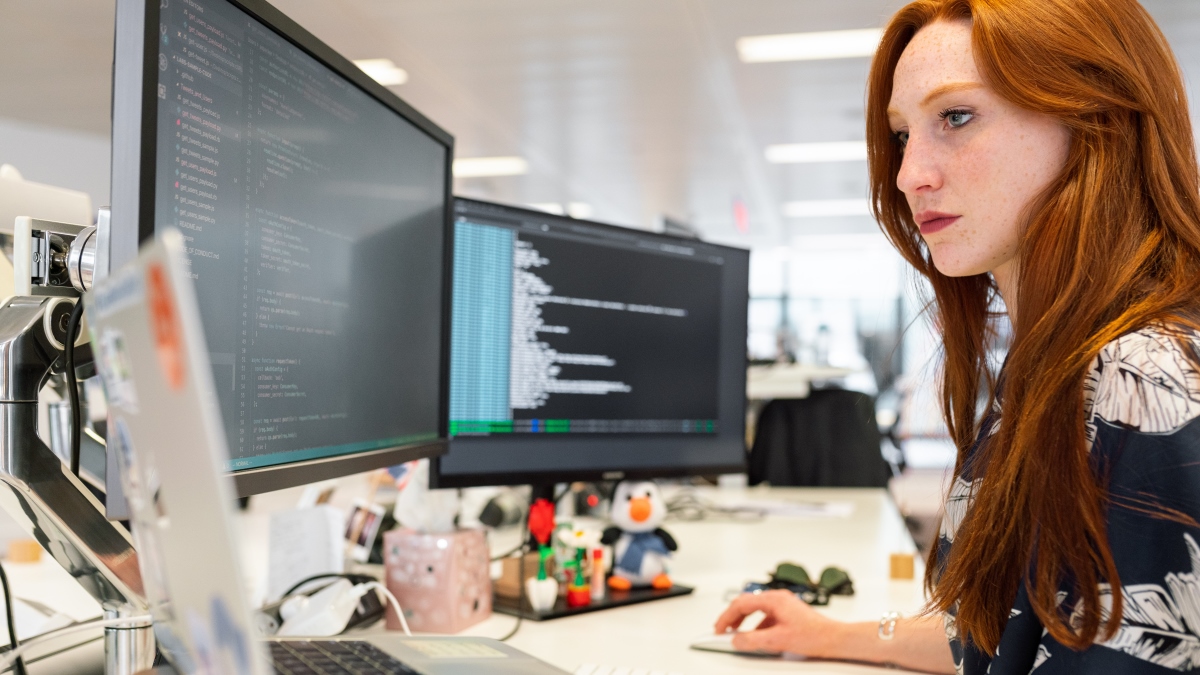 In specific, the new colleague will be asked to:
Design and develop web based spatial data applications
Assist with the deployment and configuration of the system
Write technical documentation
Implement geospatial analysis tools
Establish appropriate project/task/deliverable reviews and oversight to ensure technical quality, product delivery and impactful work;
Interact with a variety of stakeholders and partners to ensure projects activities.
WHERE WE WOULD EXPECT YOUR BACKGROUND AND EXPERTISE TO BE ON:
Consistent understanding of GIS and EO concepts;
Experience working with GIS related libraries for creating web based solutions
Experience with EO and GIS software server solutions, both open source (such as Map Server, Geo Server) and/or proprietary (such as ESRI Server Solution or HEXAGON Solution);

Experience working with Relational Database Management System with spatial extension, both open source (such as PostgreSQL/PostGIS , MySQL) and/or proprietary (such as Oracle DB or Microsoft SQL Server);

Knowledge/Experience with concepts such as Copernicus DIASs, Data Cubes, Big Data and AI, will be considered positively;
Programming languages in particular, but not limited to JavaScript, Java, Python, php;
Knowledge of technologies such as .NET, Web API, Docker;
Expertise in preparing publications, technical reports, and technical offers for participation in tenders;
Capability to work on your own initiative as well as within a team and to make a contribution into applied techniques and processes;
Experience in communicating and coordinating effectively with a variety of stakeholders and partners;
Proficiency in English and Greek.
The ideal profile of the successful candidate is completed by seriousness and reliability, excellent analytical and problem-solving skills, excellent organizational skills, strong ability to work within a team in order to meet specific objectives qualitatively and quantitatively defined, excellent relational and communicative skills, proactivity.
AN IMPORTANT POINT
At Planetek Hellas, results are more important than time and our respect for people takes priority over their skills. Passion and responsibility are the qualities we value in our employees while ethics, professionalism and availability are the elements that distinguish our work philosophy. Choose us if you think that a company like Planetek offers you the opportunity to work with enthusiasm and if you believe you can make an important contribution toward developing a strategic segment for our company.

Your office will be located in Athens.
ABOUT THE COMPANY
Planetek Hellas is a Greek company, founded in 2006, that operates in the field of Satellite Remote Sensing, Spatial Data Infrastructure and Software development for the "on board" and "ground" segment space applications. Planetek Hellas is involved in the research and in the analysis of new techniques, which process and integrate remote sensing information with state-of-the-art technologies such as HPC and AI. The company is also active in the field of promotion of Earth Observation and Cosmic Exploration data exploitation and pursues close relations with Education and Research Organizations inside and outside Greece. The company has in its portfolio a variety of successful contracts with European Space Agency, through which it has acquired in-depth knowledge of the Agency's procedures and high quality requirements. Planetek Hellas is also very active in R&D, participating in many European (FP7, HORIZON) and National research projects.
The expertise of Planetek Hellas has led the company to strengthen its specific skills related to:
Earth Observation and Space Science satellite data management, together with processing for both on-board and on ground deployments.
Data fusion procedures for Earth Observation and Space Science value added products and service deliveries.
Spatial Data Infrastructure platform for delivery, dissemination and exploitation of geospatial products with a time-tested competence in INSPIRE compliant web deployments.
Development of software for the satellite on-board data and image processing.
Ground Segment Software for Mission Operations digital and innovative solutions.
OK, I'M INTERESTED...
Tell us who you are, what you've accomplished so far in your career and what your goals are for the near future.

Along with your CV, please provide us with a short note in reply to the following two questions:

    * Why would you like to bet on innovative Company like Planetek Hellas?

    * Why should we bet on you?
Write us, exclusively in English at: sdi_SW_eng @ planetek.gr (remove blank spaces). If your profile matches the one we're looking for, we will contact you to get to know you better.

Please use the following reference in the subject of your email: Ref. SDI Software Engineer