Understanding disaster risk in all its dimensions of vulnerability, exposure of persons and assets, hazard characteristics and the environment is the first priority action of the Sendai Framework for Disaster Risk Reduction (2015-2030). International Financial Institutions (IFIs) play a significant role as facilitators of funding in developing countries, in direct cooperation with national mandated disaster authorities to prevent and mitigate the adverse effects of natural disasters and foster sustainable development.
Planetek Italia is involved in the Earth Observation for Sustainable Development Disaster Risk Reduction (EO4SD DRR) an activity initiated by European Space Agency (ESA) in the framework of its collaboration with International Financing Institutions (IFI's) to support greater use of satellite Earth Observation (EO) in applications related to the management of natural and man-made hazards and risks.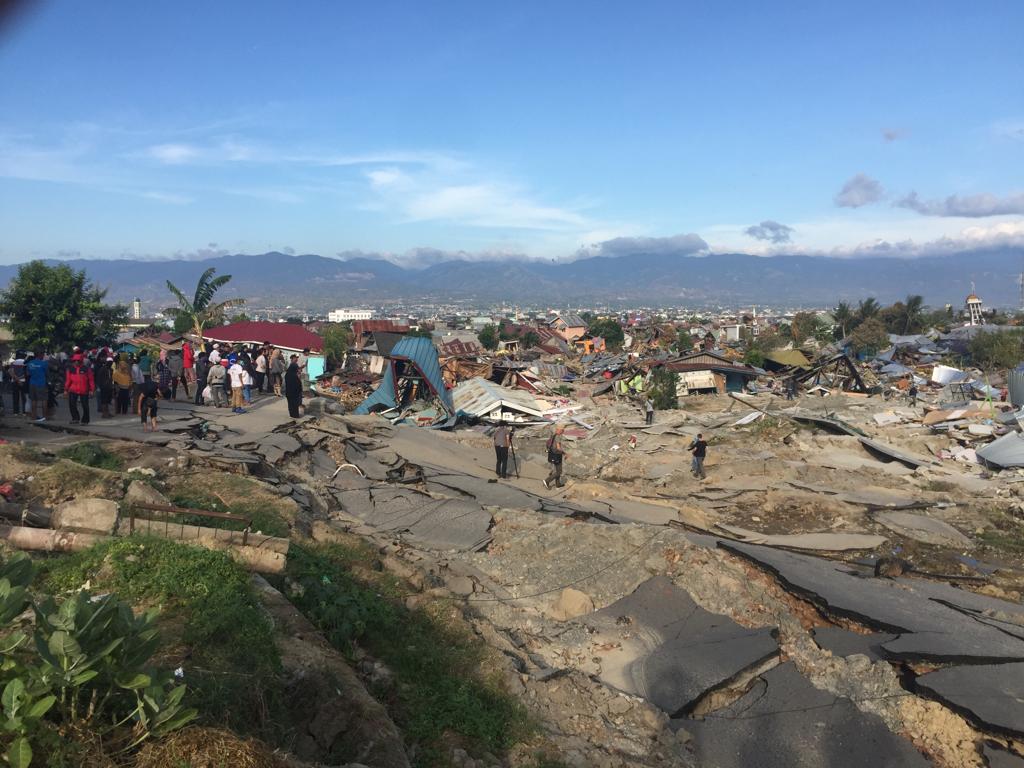 The ESA EO4SD Disaster Risk Reduction project aims to promote the adoption of Earth Observation-based products and services mainstreamed into the working processes of IFIs funded projects that seek to prevent or mitigate the adverse impacts of natural disasters in developing countries. Earth Observation applied to disasters is evolving quickly and has proven to be effective in all phases of the disaster risk management cycle such as prevention/ preparedness, early warning, post event recovery and reconstruction activities.
The project pursues the following objectives: 
Carrying out demonstrations of the benefit and utility of Earth Observation (EO)-based information in support of international development projects and activities in the thematic domain of Disaster Risk Reduction (prevention, preparedness, recovery and reconstruction phases); 
Supporting directly programs / projects, monitoring & evaluation methodologies and policy & planning of the IFIs and their respective Client States not only in the sector of disaster management but also in transportation, habitat, energy, water and sanitation; 
Mainstreaming and transferring EO-based information into operational working processes of the individual countries and development organizations.
Portfolio
The EO4SD DRR service portfolio provide a set of Earth Observation tools that will help reduce disaster risk by providing services in a pre-event phase (hazard, exposure, vulnerability and risk mapping) and post-event (reconstruction monitoring) as well as general supporting geo-information services.
The current portfolio comprises the following products/services. This list will evolve with the outcomes of the engagement and strategic planning activities.
Planetek Italia is specifically involved in the implementation of mapping products and geo-analytics services, developed with its Copernicus satellite-based and cloud-based service platform Rheticus® (www.rheticus.eu).
Earth Observation supporting services
Subsidence monitoring
Landslides analysis
Earthquake hazard
Tsunamis hazard modelling
Flooding hazard modelling
Storm surge/Coastal flood analysis
Drought monitoring
Wild fires analysis
Exposure, vulnerability and risk assessment
Reconstruction monitoring
Download the Portfolio brochure (PDF)
Where
The EO4SD DRR project focuses in those zones where impacts of disasters are more relevant: Africa, South Asia, East Asia – Pacific, Latin America. The main IFIs that are foreseen to get involved in the project are: World Bank (WB), Asian Development Bank (AdB), Inter-American Development Bank (IADB), African Development Bank (AfDB), Green Climate Fund (GCF), Development Bank of Latin-America (CAF) and Caribbean Development Bank (CDB).
Ongoing activities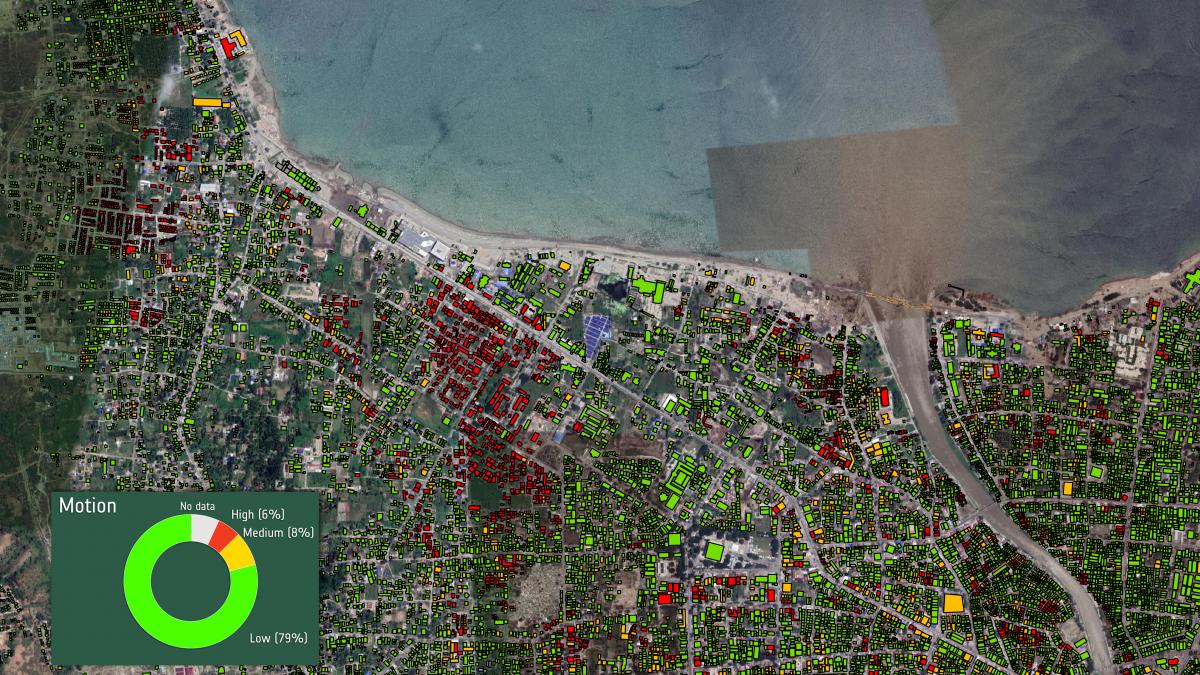 On 28 September 2018, the Indonesian island of Sulawesi was struck by a 7.5 magnitude earthquake. The quake triggered a tsunami that swept huge surges of water – as high as 10 m – along the bay and swamped the city of Palu. The combination of the earthquake, tsunami, soil liquefaction and landslides claimed well over 2000 lives, destroyed homes, buildings, infrastructure and farmland in several districts.
ESA in cooperation with Planetek Italia helped the Indonesian Government redevelopment activities funded by the Asian Development Bank (ADB).
Satellite monitoring and mapping activities before and after the Earthquake was made using radar images of Sentinel-1 satellite, part of the European programme Copernicus, and processing capabilities of the Rheticus® platform. A map of the stability of the buildings has been produced which helped identifying damaged buildings and all stable areas of the territory that are suitable for building the new neighborhoods.
Read more about this story on ESA website "Using satellite information to help rebuild after a disaster"
Project Consortium
The project is implemented by a consortium of specialist service providers in the European Earth Observation sector. The consortium integrates EO technical proficiency and a wide experience in developing geospatial operation services in the field of Disaster Risk Reduction with Indra (Spain, Prime contractor), Gisat (Czech Republic), Planetek Italia (Italy), Argans (France), ZAMG (Austria) and Luxspace (Luxembourg) with up-to-date mapping communication capacities provided by Nazka (Belgium).
Read more https://www.eo4sd-drr.eu/