WHAT WILL I DO AS A "MISSION OPERATIONS ENGINEER" AT PLANETEK HELLAS?
ABOUT THE COMPANY
Planetek Hellas is a Greek company, founded in 2006, that operates in the field of Satellite Remote Sensing Applications, Spatial Data Infrastructure and Software development for the "on board" and "ground" segment. Planetek Hellas is active in R&D trying to exploit state-of-the-art technologies such as HPC, AI, Blockchain and orther with the objective to simplify the complexity of  "space". The company is also active in the field of promotion of Earth Observation and Cosmic Exploration data exploitation and pursues close relations with Education and Research Organizations inside and outside Greece. The company has in its portfolio a variety of successful contracts with European Space Agency, through which it has acquired in-depth knowledge of the Agency's procedures and high quality requirements. Planetek Hellas is also very active in R&D, participating in many European (FP7, HORIZON) and National research Projects.
The expertise of Planetek Hellas has led the company to strengthen its specific skills related to:
Earth Observation and Space Astronomy satellite data management, together with processing for both on-board and on ground deployments.
Data fusion procedures for Earth Observation and Space Astronomy value added products and service deliveries.
Spatial Data Infrastructure platform for delivery, dissemination and exploitation of geospatial products with a time-tested competence in INSPIRE compliant web deployments.
Development of software for the satellite on-board data and image processing.  
Ground Segment Software for Mission Operations digital and innovative solutions.
The continuously expanding activities of Planetek Hellas have created job opportunity for a new Mission Operations Engineer in our team. The new colleague will be involved in the Ground Segment activities, working on the design and implementation of Planetek Hellas' innovative mission operations facility. 
WHAT YOU'LL DO ALL DAY – YOUR ACTIVITIES AND RESPONSIBILITIES:
Design and development of the Mission Control subsystem (S/S) specification;
Define and update the Mission Control S/S architecture;
Prepare the Mission Control S/S development plans, test plans, test procedures;
Define and maintain the Mission Control procedures, including system and ground segment procedures and operations guides;
Support the system and ground segment verification and validation activities, and operations preparation.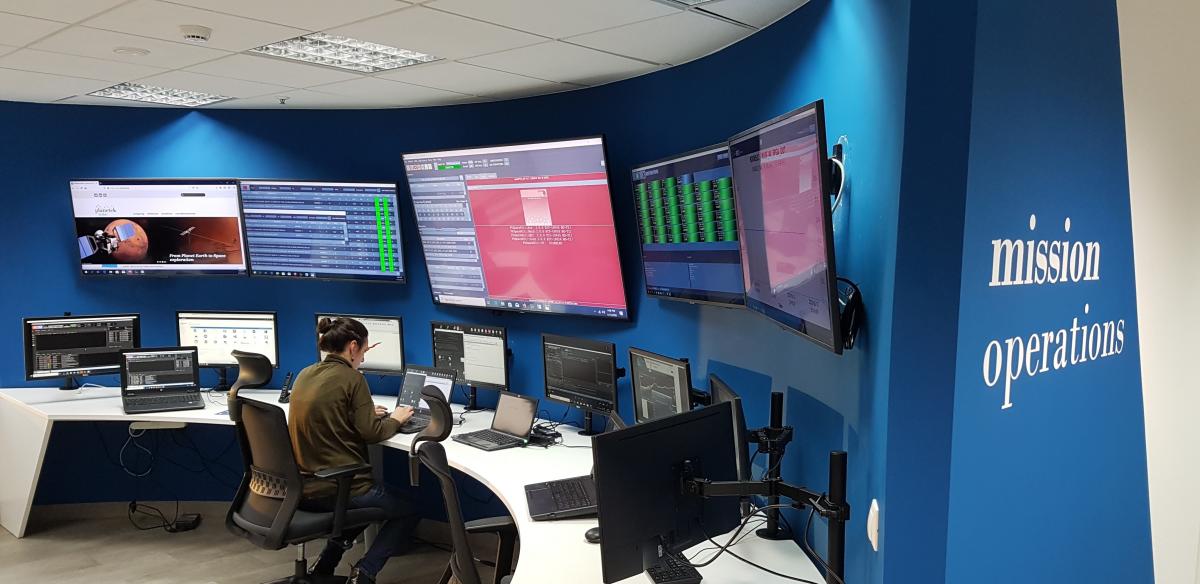 YOUR BACKGROUND AND EXPERTISE:
You've got a Master's degree or equivalent qualification in Mathematics, Physics, Computer Science, Engineering or another relevant discipline and you have at least 5 years of professional experience, mostly on Mission Operations. Specifically, you have skills in the following fields:
Ground segments facilities and operations;
Mission Control engineering / development / operation;
Mission Control software development, configuration, test procedures preparation, execution and reporting;
Defining and implementing the verification and validation of spacecraft mission control systems;
Proficiency in English and Greek.
You have also familiarity with:
ECSS and CCSDS standards for space-to-ground interfaces, Packet Telemetry and Telecommand standards, PUS (Packet Utilization Standard)
Satellite Mission Control Systems (e.g. SCOS-2000)
Satellite configuration databases including SQL querying
SW and communications
Model based engineering
Configuration management systems.
The ideal profile of the successful candidate is completed by seriousness and reliability, excellent analytical and problem-solving skills, excellent organizational skills, strong ability to work within a team in order to meet specific objectives qualitatively and quantitively defined, excellent relational and communicative skills, proactivity.
AN IMPORTANT POINT:
At Planetek Hellas results are more important than time and our respect for people takes priority over their skills. Passion and responsibility are the qualities we value in our employees while ethics, professionalism and availability are the elements that distinguish our work philosophy. Choose us if you think that a company like Planetek offers you the opportunity to work with enthusiasm and if you believe you can make an important contribution toward developing a strategic segment for our company. 
Your office will be located in Athens.
OK, I'M INTERESTED...
Tell us who you are, what you've accomplished so far in your career and what your goals are for the near future.
Along with your CV, please provide us with a short note in reply to the following two questions:
* Why would you like to bet on innovative Company like Planetek Hellas?
* Why should we bet on you?
Write us, exclusively in English   at: missionop_engineer @ planetek.gr (remove blank spaces). If your profile matches the one we're looking for, we will contact you to get to know you better.
Please use the following reference in the subject of your email: Ref. Mission Operations Engineer