ABOUT THE COMPANY
We simplify the adoption of geospatial data in order to understand the world better and to enable people to act in an aware and timely manner, in order to live better and preserve the Earth.
Planetek Hellas operates in many fields of application ranging from environmental and land monitoring to open-government and smart cities, including defense and security as well as scientific missions and planetary exploration.
We provide solutions and products for Earth observation with satellite, aircraft and drone data. We develop on-board software for satellites and data processing solutions for ground segment infrastructures. Our involvement in research and development activities supports human exploration of the solar system. We develop Spatial Data Infrastructure (SDI) in compliance with INSPIRE as well as solutions for Smart City and complex systems to support decisions that exploit geographic information, and Earth observation data, according to the new paradigms of Cloud and Software As a Service.
Specifically in the Space field, the target market consists of space agencies (e.g. the Hellenic Space Agency and the European Space Agency with their scientific and operational programs) and those related (such as Galileo) and the major players in the aerospace market.
Planetek develops and integrates hardware and software infrastructures for the acquisition, processing and distribution of remote sensing data along their entire chain of production: from Earth Observation to Deep Space; from the Space Segment to the Ground Segment and the User Segment. Our main responsibilities fall into Systems and Software Engineering with strong verticalization towards Space Mission Analysis and Design (SMAD).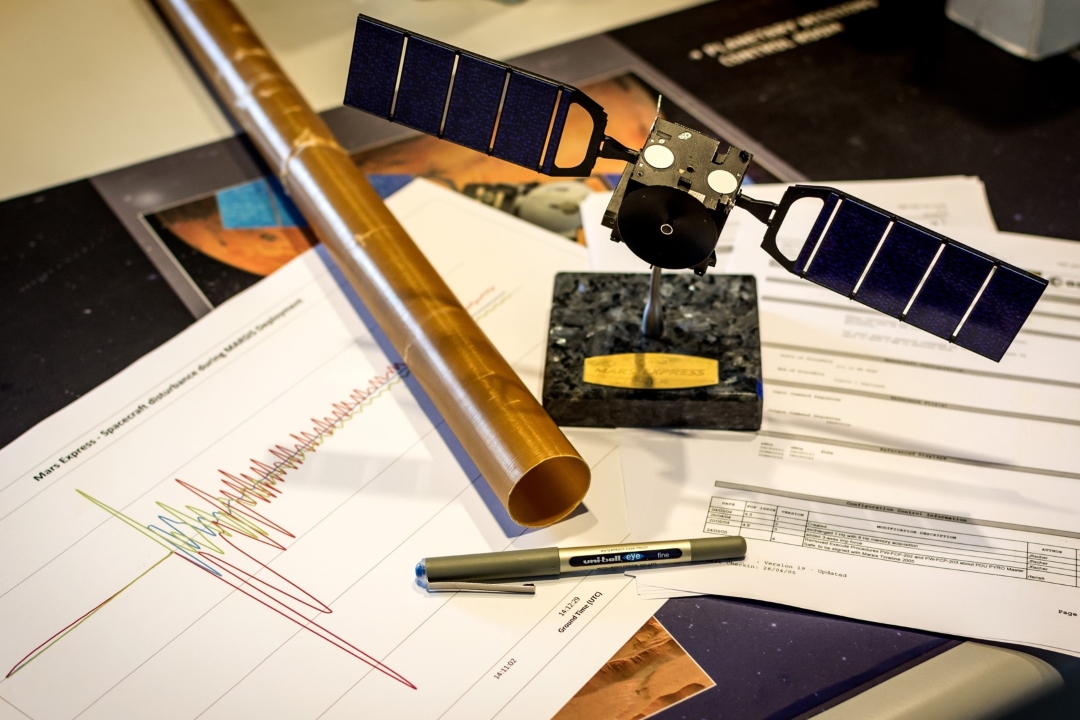 WHAT WILL I DO AS A " SENIOR AIT ENGINEER" AT PLANETEK HELLAS?
An Assembly, Integration, and Test (AIT) Engineer is required to expand our AIT team, supporting an increased customer demand and growing order book. This is a full-time role for an experienced AIT Engineer who can work to deliver our next range of nanosatellite projects.
Responsibilities will include:
Lead all activities within the spacecraft assembly, integration, and test phase.
Prepare and participate in all spacecraft environmental tests: mechanical, thermal, & EMC
Review test results and raise Non-conformance reports when necessary.
Produce test reports and communicate results to wider project team
Define and work to improve a standard set of company AIT procedures & processes
Feedback lessons learned from AIT phase to future projects
Author spacecraft AIT plans and individual test procedures
Review new spacecraft designs for implications and impacts on the AIT phase.
Specify & design new Ground Support Equipment (GSE) as needed to support AIT
Oversee and maintain tidiness and safe working practices in the AIT clean room
YOUR BACKGROUND AND EXPERTISE
You have a Master's degree or equivalent qualification in Electronic Engineering, TLC Engineering, SW Engineering, Computer Science or another relevant discipline and you have at least 5 years of professional experience. Specifically, you have skills in the following fields:
Experience in the build and test of spacecraft (candidates with broader experience in the space industry will also be considered)
An understanding of the types of standard tests required during a spacecraft AIT campaign.
High level of practical `hands-on' application of engineering
Ability to work on multiple projects in parallel
Strong communication and stakeholder management skills
Experience in investigating system level problems and resolving defects
Strong interpersonal skills and the drive to complete tasks on schedule
An essential condition is also the mastery of English and Greek languages.
Also appreciated:
Previous experience working specifically with cubesats
A knowledge or awareness of ESA ECSS standards (or equivalent international standards) relating to verification and testing
Experience of managing teams in dynamic environments
The ideal profile of the successful candidate is completed by seriousness and reliability, excellent analytical and problem-solving skills, excellent organizational skills, strong ability to work within a team in order to meet specific objectives qualitatively and quantitatively defined, excellent relational and communicative skills, proactivity.
AN IMPORTANT POINT
At Planetek Hellas results are more important than time and our respect for people takes priority over their skills. Passion and responsibility are the qualities we value in our employees while ethics, professionalism and availability are the elements that distinguish our work philosophy. Choose us if you think that a company like Planetek offers you the opportunity to work with enthusiasm and if you believe you can make an important contribution toward developing a strategic segment for our company. Your office will be located in Athens, Greece but you will often travel around Europe.
OK, I'M INTERESTED...
Tell us who you are, what you've accomplished so far in your career and what your goals are for the near future. Along with your CV, please provide us with a short note in reply to the following two questions:
Why would you like to bet on a SME like Planetek Hellas?
Why should we bet on you?
Write us, exclusively in English at: jobs @ planetek.gr (remove blank spaces). If your profile matches the one we're looking for, we will contact you to get to know you better.
Please use the following reference in the subject of your email: Ref. Senior AIT Engineer – Planetek Hellas