We simplify the adoption of geospatial data to enable people to act in an aware and timely manner, in order to live better and preserve the Earth.
Planetek Hellas operates in many fields of application ranging from environmental and land monitoring to open-government and smart cities, engineering, utilities, agriculture, defense and security, as well as satellite missions and planetary exploration.
We provide solutions and products for Earth observation with satellite, aircraft and drone data. We deal with the continuous monitoring with satellite data of Earth's surface, infrastructures, worksites, urban dynamics, or marine coastal areas in support of decision-making and operational activities. We develop on-board software for satellites and data processing solutions for ground segment infrastructures. Our involvement in research and development activities supports the human exploration of the solar system. We develop Spatial Data Infrastructure (SDI) in compliance with INSPIRE as well as solutions for Smart City and complex systems to support decisions that exploit geographic information and Earth observation data, according to the new paradigms of Cloud and Software-as-a-Service.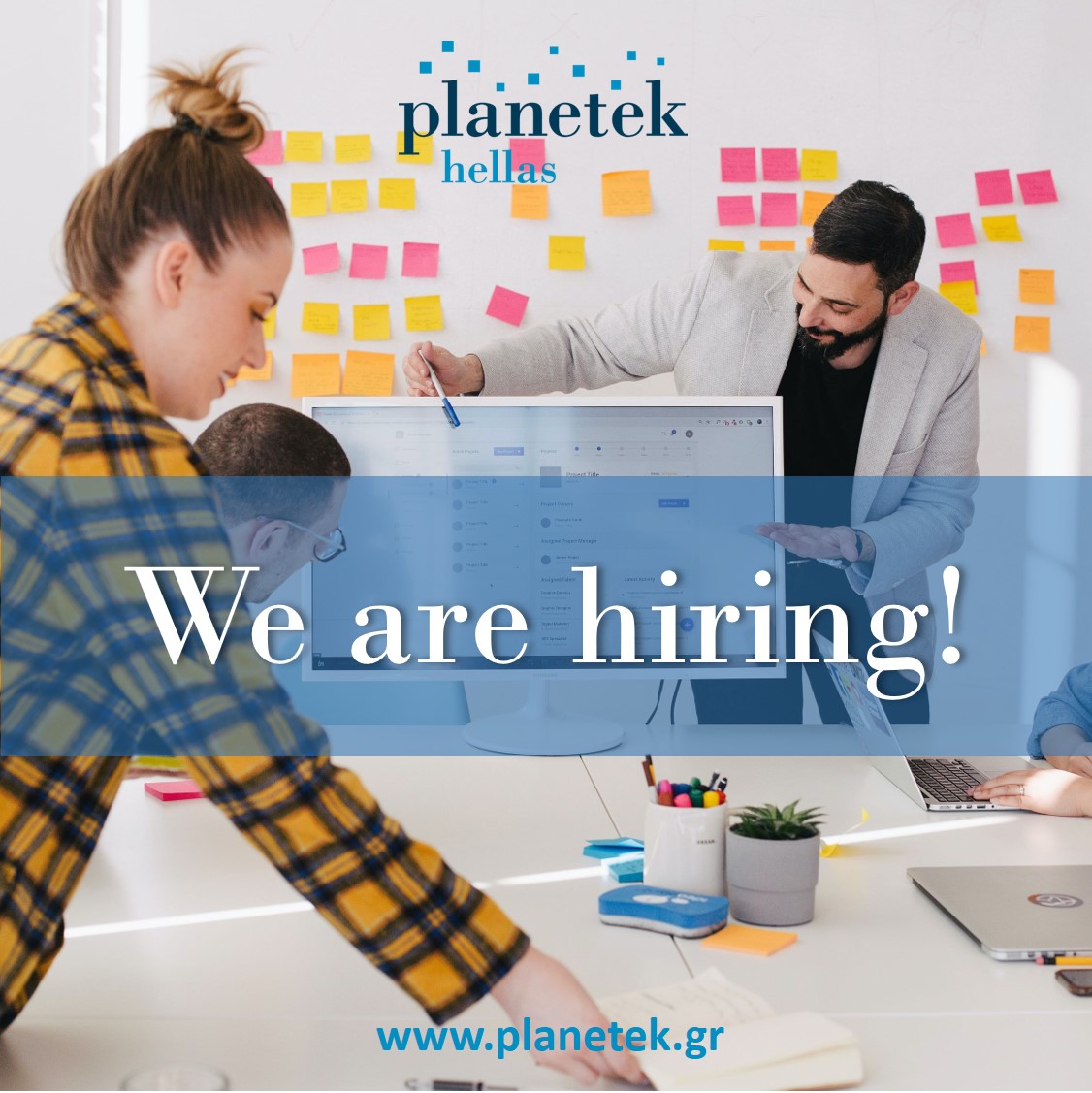 Our focus on innovation has recently generated Rheticus®, a cloud platform designed to provide accurate data and real-time information about our changing world for the public and private sectors working to preserve our planet and improve the quality of our lives. This new type of service has led to a decisive transformation of the business model in geo-information services and today represents the synthesis of Planetek Hellas' skills and ability to produce high-value-added services.
Project Financial Controller: What will you do and which skills you will need?
YOUR RESPONSIBILITIES
Financial Data Management
Planning and Tracking of expense reports
Time sheets Keeping
Preparation of financial statements
Preparation of supporting documents for financial verification of projects, in close cooperation with the Project Managers of each project, the payroll and the financial department of the company
YOUR QUALIFICATIONS
University Degree: Finance, Business Administration and Accounting
At least 2 years of relevant experience in co-financed/subsidized projects (national/European)
Excellent knowledge and handling of the English and Greek languages ​​(written and spoken)
YOUR PERSONALITY
Excellent communication skills
Ability to make decisions
Organizational behaviour
Combinatorial knowledge
Methodology and consistency
ANOTHER IMPORTANT POINT
We at Planetek, are a results-oriented company and the respect for our people is a top priority. Passion and responsibility are the qualities we value in our employees, while ethics, professionalism and availability are the elements that distinguish our work philosophy.
Choose us if you think that a company like Planetek offers you the opportunity to work with enthusiasm and if you believe you can make an essential contribution toward developing a strategic segment for our company.
WHAT WE OFFER

We believe our people should continuously acquire knowledge and skills, so we are willing to provide you with everything that can help you grow: books, workshops, conferences, and training. Once we get to know each other, we will define your salary package together while also considering your needs.
ARE YOU INTERESTED?

Let us know who you are, what you've accomplished so far in your career and what your goals are for the near future.

Along with your CV, please provide us with a short note in reply to the following two questions:
Why would you like to bet on an SME like Planetek?
Why should we bet on you?
Please, write us at: jobs @ planetek.gr (without spaces) Subject Ref: Project Financial Controller.